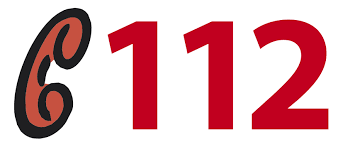 I don't know about you, but every day that goes by, I find a new thing to learn about the European Union. Did you know that there is now (as of today) a single number you can dial from any phone anywhere in the EU to contact the emergency services? It's good to know that you can do this, you don't have to remember a different one for each country, or have to remember which of the member states you happen to be in! Just that one number 112 is all you need.
Below is a quote from the EU press release.
People can now reach emergency services from anywhere in the EU, simply by dialling 112, the single European emergency number. Now that 112 can be called from any phone in Bulgaria, it has achieved complete availability just before the Christmas period when thousands of people travel between EU Member States to visit family, hit the slopes or look for winter sun. It also crowns the combined efforts of the European Commission and EU Member States to make 112 fully available everywhere so that Europeans will always have a lifeline in the EU.
"112 working everywhere in the EU is a nice present to all Europeans, and the timing is perfect: during the holiday season of hectic travel people will spend a lot of time in other EU countries. From now on I expect 112 to be an essential travel companion for holiday makers in every corner of the EU," said Viviane Reding, the EU Telecoms Commissioner. "There is still work to be done by the EU Member States, but the first target of having a single emergency number has been achieved. I am very glad that our efforts to make sure Member States get the common emergency number in place have paid off, because now we can see how the Europe of results can help people in everyday life."
You can read the full story on European emergency number 112 now works in all EU Member States